Right now, all around the world, highly skilled designers and architects are busy developing the world of tomorrow. From inspiring museums to underwater luxury hotels these artists are hard at work building a tomorrow that is not only beautiful, but environmentally efficient --- and somewhat hard to believe.
The images below are concept images of either proposed projects or projects that are currently under development. While it may not appear so, all the concepts presented below are in fact 100% plausible. Perhaps the future isn't so far off after all.
.
Abu Dhabi Performing Arts Center - This performing Arts Center will form part of a multi-billion dollar cultural district in Abu Dhabi. The structure has been described as a "biological analogy", with branch and leaf-like components that are "transformed from these abstract diagrams into architectonic design."
Crescent Hydropolis
- Currently being constructed in Dubai, this building will be the world's first luxury underwater hotel. The 1.1-million-square-foot area will include a shopping mall, restaurants, movie theaters, and missile-defense system, all 60-feet underwater.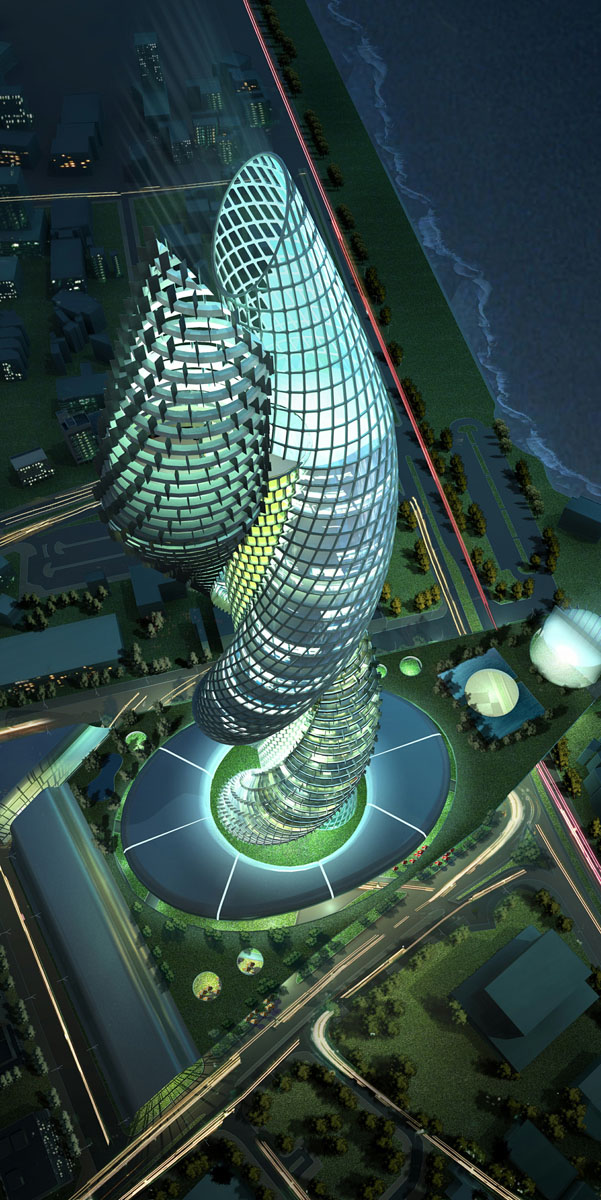 Cobra Towers - Currently only a concept, or legend as locals refer to it. The Cobra Towers have been planned for construction in Kuwait for quite some time now. Imagine a twisting structure adorning the skyline.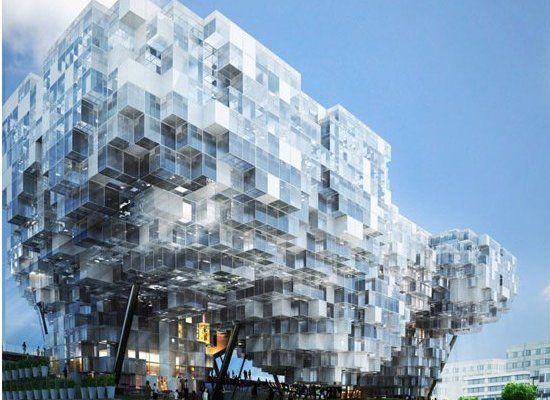 With no official name to accompany it this concept comes as the most imaginative of this feature. Design Act designed this impressive glass structure, made up of permutated cubes, for the World Expo 2010 Singapore Pavilion competition.
Dragonfly Vertical Farm -
This concept may be the least plausible on the list, yet it's easily the most desirable. If constructed it would feature residences, offices, farming space, and even areas dedicated to growing and studying both produce and livestock. Designed by Vincent Callebaut's architects, the building has been imagined to stand as an icon over New York City.